Married Filing Jointly Tax Brackets
North Carolina — Married Filing Jointly Tax Brackets
| Tax Bracket | Tax Rate |
| --- | --- |
| $0.00+ | 4.75% |
---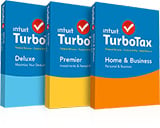 eFiling is easier, faster, and safer than filling out paper tax forms. File your North Carolina and Federal tax returns online with TurboTax in minutes. FREE for simple returns, with discounts available for Tax-Brackets.org users!
File Now with TurboTax
What is the Married Filing Jointly Income Tax Filing Type?
Married Filing Jointly is the filing type used by taxpayers who are legally married (including common law marriage) and file a combined joint income tax return rather than two individual income tax returns.
Filing jointly has many tax benefits, as the IRS and many states effectively double the width of most MFJ brackets when compared to the Single tax bracket at the same tax rate level. This means that in most cases, you will pay less income tax overall by filing jointly. In many states, married couples who choose to file separately are subject to additional restrictions.
Back to North Carolina Income Tax Brackets Page
---